『The Great Street Photographer "Ricky Powell", who Captured a Precious Moment of Early NY MUSIC & ART scene (Early day of Def Jam rise), His Documentary Screen on YouTube at 05:30 PM EST on May 30, with benefit of COVID-19 relief funds. Only Once. /

▶: Trailer, screening link
👅: Dope
Interviews with himself & the Artists (Mike D, DMC, Chuck D, LL Cool J, Laurence Fishburne (as Morpheus), Futura, Bobbito, etc.) who Filmed or Know the subject, Beastie Boys(Ricky is honorary member)'s tour backstage, Behind-the-scenes of the legendary HIPHOP program "Rappin with The Rickster" that was distributed on VHS, and also the Private issues such as Drugs with an interview with Mother. It seems like a Documentary approaching personal aspects. Full of treasure footages. Don't miss it.』

Ricky Powell rose to unexpected fame as an unfiltered street photographer capturing the downtown New York scene of the 80s and 90s. Eventually befriending and becoming an honorary member of the Beastie Boys entourage and joining them on tour, Powell captured some of the wildest moments in New York fashion, music, and art with his gorgeous and gritty portraits. With gripping testimonies from those who have found themselves on the other side of Ricky's lens—including Natasha Lyonne, Debi Mazar, Mike D, Laurence Fishburne, Chuck D, and LL Cool J—this is an unforgettable, quintessential New York story.

While celebrating Ricky's achievements as an artist, the film doesn't shy away from his demons, including excessive drug use, hoarding tendencies, and a heartbreaking relationship with his mother. Still, with his finger on the pulse of popular culture, it's indisputable that "The Rickster" did more than just document the scene—he was the scene. Drugs, sex, art, and hip-hop collide in Josh Swade's fascinating documentary.
Ricky Powell: The Individualist
CAST : Ricky Powell, Natasha Lyonne, Debi Mazar, Mike D, Laurence Fishburne, Chuck D, LL Cool J, DMC
DIRECTOR : Josh Swade
PRODUCER : Christopher McGlynn, Eamon O'Neil
Starts at 05:30 PM EST on May 30
You can Check from this YouTube. Make a viewing reservation.
Trailer's Here
Ricky Powell: The Individualist from Tribeca on Vimeo.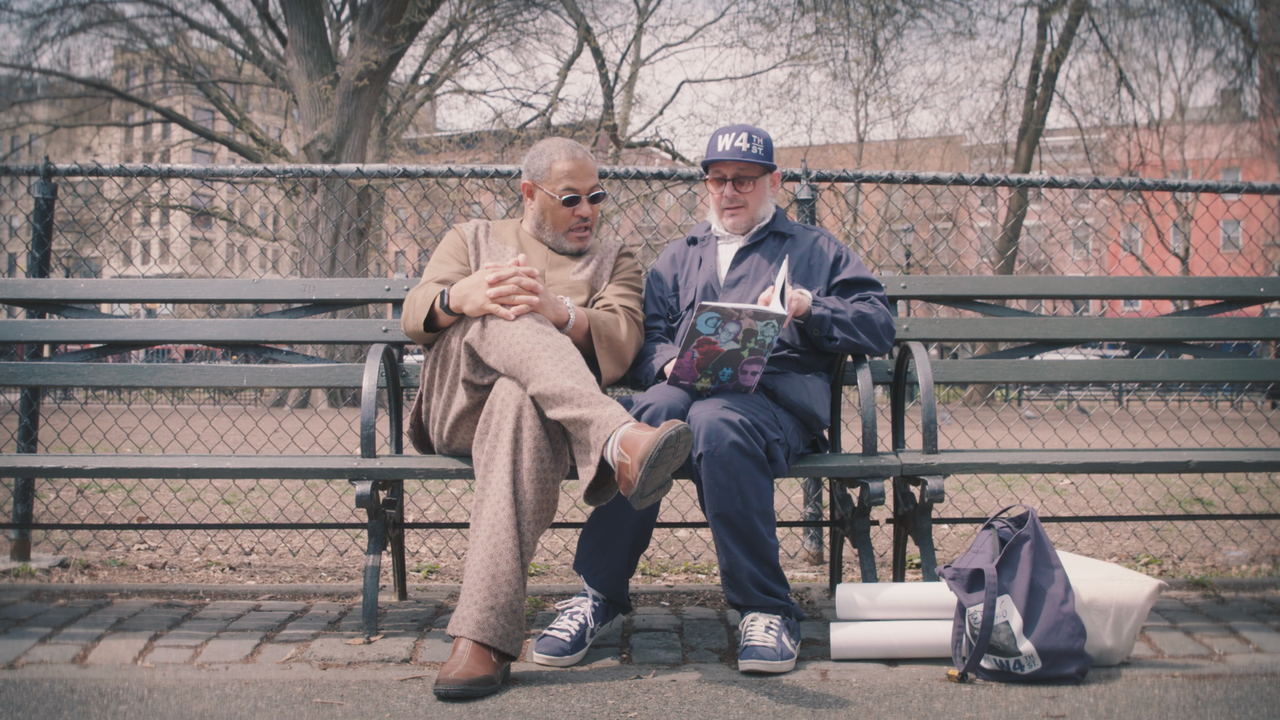 ---
Curated by Tribeca Film Festival

To donate, click the donate button next to the video or click here: http://covid19responsefund.org/weareone

For full festival schedule, go to https://www.weareoneglobalfestival.com

We Are One: A Global Film Festival is a 10-day online festival, exclusively on YouTube. Discover and watch films during this first ever global film festival co-curated by over 20 film festivals from across the world. All funds raised during the festival will benefit COVID-19 relief funds.

---
Ricky Powell
IG: @thelazyhustler